Your Success is Our Highest Calling
At GraceSoft, we help your business go up the ladder. Our mission is to help you succeed. With over 15 years of experience in technology solutions for the hospitality industry, GraceSoft has helped numerous hoteliers boost revenues, increase occupancy, reach new markets and manage more efficiently.
With a powerful and dedicated team, we aim to serve our customers with quality support. GraceSoft's flagship product Easy InnKeeping receives wide acclaim and has market coverage in North America, Carribean, South America, Europe, Singapore and Southeast Asia.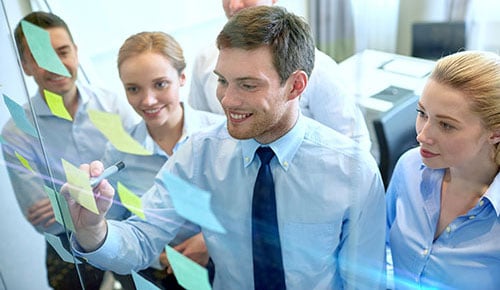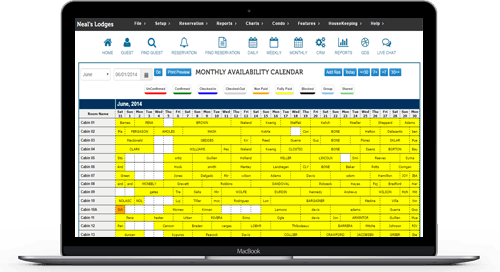 We are the Forerunners in Cloud Technology!
GraceSoft offers a user friendly interface and innovative features which challenge the way you look at your property management system. Long before cloud computing was in the news, GraceSoft released its first web-based application in 2005! After years of testing and client trials, GraceSoft lauched Easy InnKeeping ASP, a full featured and versatile 'Cloud' product. GraceSoft cloud solutions now include a range of products – Easy WebRez (Online Booking Software) E – Connect (Customer Relationship Management System) and Easy WebPOS (Point of Sale System).
GraceSoft's Commitment to the Future
"GraceSoft's mission is to serve its clients with Easy to Use Technology, integrity and quality services with a focus on the future. Our team values our client relationships and is committed to ethical business practices.
GraceSoft knows that its success is linked with the community as well. GraceSoft and its employees are active in supporting several organizations that make a difference! By donating a percentage of our profits, we support community based organizations committed to making meaningful and lasting impact.
Somebody Cares Brings Hope in the Midst of Despair
The Somebody Cares network has helped many individuals and communities hit by major natural disasters: such as Tropical Storm Allison flooding in 2001, to the Southeast Asian Tsunami, and hurricanes Katrina, Rita, Ivan and Wilma.
The Somebody Cares network funnels donated funds and urgently needed resources directly to communities that are hardest hit. When disasters happen, real people have desperate needs, and "too often resources to meet the needs become tied up in bureaucracy and bottlenecks." Somebody Cares works with agencies like FEMA, the Red Cross, Salvation Army and other church-based organizations – to be an asset, but not to be controlled. Through their network of community leaders, Somebody Cares makes sure that assistance and resources reach the people. GraceSoft counts it a privilege to undergird Somebody Cares' efforts.
Preparing Future Leaders
GraceSoft is also honored to partner with iPray on Campus, an organization that supports training and leadership development for youth and children in apartment communities and schools. By providing music programs, classes and special events this organization encourages young people to bring hope to their peers in both large and small group settings. GraceSoft sees great value in bringing character and life skill training to the next generation of future leaders.
The first step is to understand the assignment before asking for cheap write my essay help. for help on my essay. Find out what your topic. Choose a topic that is familiar to you or something that you are interested in. Take notes, research the subject, and then read secondary and primary sources. Notes from these sources will be used to back up your arguments when writing the essay. Once you've narrowed your issue, it's time to draft your essay.